Residential Treatment Options for At-Risk Youth
Troubled or at-risk teens often need more help than a parent is able to manage at home. Though there are many outpatient treatment options available, when a teen's mental health needs are causing physical harm or extreme emotional turmoil, then the teen may need residential treatment. Yet for parents, choosing the right type of residential treatment setting can get a little challenging. Here is a closer look at when this type of therapy is needed and what treatment options are available.
When Does a Teen Need Residential Treatment
Mental health is important for helping teens live vibrant, stable lives, but many teens can get the help they need without residential treatment. However, sometimes taking the young person out of their normal environment is the key factor in helping them overcome their mental health challenges. Here are some times when a teen needs the structure and support of residential treatment:
Recovering from trauma and abuse

Dealing with suicidal thoughts and tendencies

Facing an eating disorder

Coping with severe depression and anxiety

Experiencing criminal or violent behaviors

Discovering problems with substance abuse
Basically, residential treatment is the right choice when a teen's behavior is violent or dangerous. It also fits well for teens who have tried outpatient therapy but continue to struggle with their mental health condition. In each of these instances, the intense treatment available with round-the-clock supervision and ongoing therapy can help the child overcome the serious nature of these problems.
Therapeutic Residential Treatment Home
A therapeutic residential treatment home provides teens with a home-like environment to live in while receiving treatment and a significant amount of supervision and oversight. These programs work best when the teen spends at least 90 days in treatment. While in these treatment programs, teens will work with counselors and therapists to learn cognitive-behavioral techniques to overcome their negative behaviors. They may also use creative therapies, like art and music therapy, to help reach teens.
Wilderness Therapy Programs
Another residential treatment option you can take involves the outdoors. Wilderness therapy programs take teenagers into the woods or another outdoor setting for a period of reflection and team-building activities. By disconnecting from the triggers of daily life and focusing on physical activity in a natural setting, wilderness therapy programs help stimulate positive behavior changes in teens. These programs typically last between 30 and 90 days.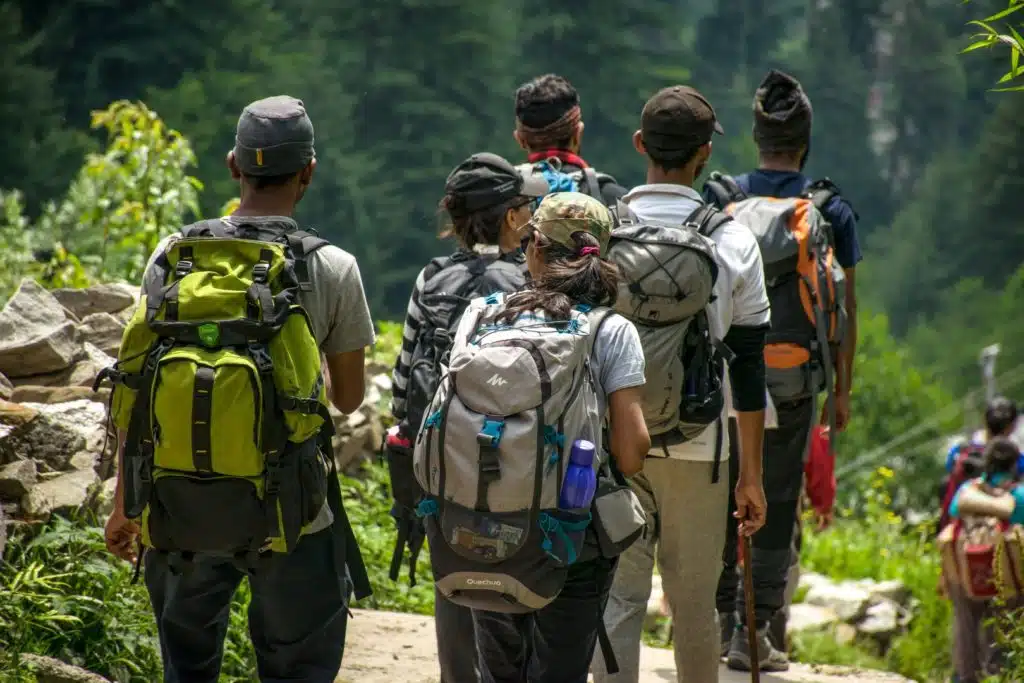 Residential School for Troubled Youth
Another thing for parents to consider when determining the right residential treatment option is a school setting. Boarding school provides the structure of daily learning and a dormitory living arrangement for students who are dealing with emotional or behavioral challenges. Often, the addition of rigorous academics helps provide the structure students need to move past their mental health needs. In a residential school for troubled youth, counseling and therapy are woven into the curriculum to help students get the help they need.
Inpatient Teen Mental Health Treatment
The most intensive residential treatment option for teens is inpatient mental health treatment. In an inpatient treatment setting, teens are in a psychiatric hospital environment where medical professionals can treat mental health conditions that are manifesting in a severe, potentially life-threatening way.
Inpatient treatment is often the first step for teens who are dealing with severe mental health issues. After completing their inpatient treatment time, they may transfer to a different type of residential treatment to continue treatment.
If you have a troubled or at-risk teen in your life, taking the right steps to get help is important. At-Risk Youth Programs can help connect families with the residential treatment program that will fit their needs. Contact us for more information on youth programs for your child.
Understand and explore more residential treatment options for your at risk youth. See our youth programs here.