10 Good Qualities of a Depressed Teens Treatment Program
At risk youth are at high risk for problems such as depression. Sometimes, taking the child away from their day-to-day environment and focusing on intense treatment through a residential facility is the best solution to this common problem. When residential treatment is the right option for a child struggling with teenage depression, finding the right program is essential.
Parents want the confidence that comes from knowing their children are getting care to find healing. Thankfully, a quality depression treatment center will have specific characteristics that show it is a good choice. Here is what caring parents can look for as they seek a depressed teens treatment program.
1. State-Licensing 
First, parents should look for a residential treatment program that is licensed in the state where it is located. In order to receive licensing, the facility will need to pass a number of tests set forth by the Department of Health and Human Services or a similar agency within that state. If a program claims to be licensed, ask for the name of the licensing agency, and double-check that it is accurate.
Some quality programs may not choose to pursue state licensing. If you choose to go that route, check with the Better Business Bureau and consumer protection offices where the program is located. If there are complaints about the program, dig a little deeper, asking for copies of those reports. A quality program will have little to hide.
2. Academic Curriculum
If a child is going to a residential treatment, they will need to continue pursuing their education while they are there. Ask about the academic curriculum and when it is delivered. A depressed teens treatment program may be set up so that students do not pursue their educational options until they have reached a certain point in the counseling part of the program.
However, you want to make sure that the student's education will not stall the entire time they are in residential treatment, so ask about academics.
3. Credentialed Clinical Director
A clinical director oversees and supports the efforts of a depressed teens treatment program. Check if the program has one, and look for a program that does when researching your residential treatment options. Then, ask about the director's credentials and educational background. These professionals usually have advanced degrees in a field related to depression treatment.
4. Qualified Therapists to Work with the Child
One of the most important features of a quality depression treatment center for teenagers is qualified therapists who work directly with the teenagers. These professionals should have relevant advanced degrees in social work, counseling, or therapy. They often will be certified or licensed by the state. Make sure the program dedicates specific units of time to have these professionals work directly with your child because this will give your child the most potential benefit.
5. Staff Background Checks
When entrusting your child to the care of a treatment facility, you need to know that the facility is going to protect your child's well-being. Background checking staff is an important part of this. If a facility is not willing to do background checks and provide the company name where the background checks are performed, then you want to look elsewhere for treatment for your child.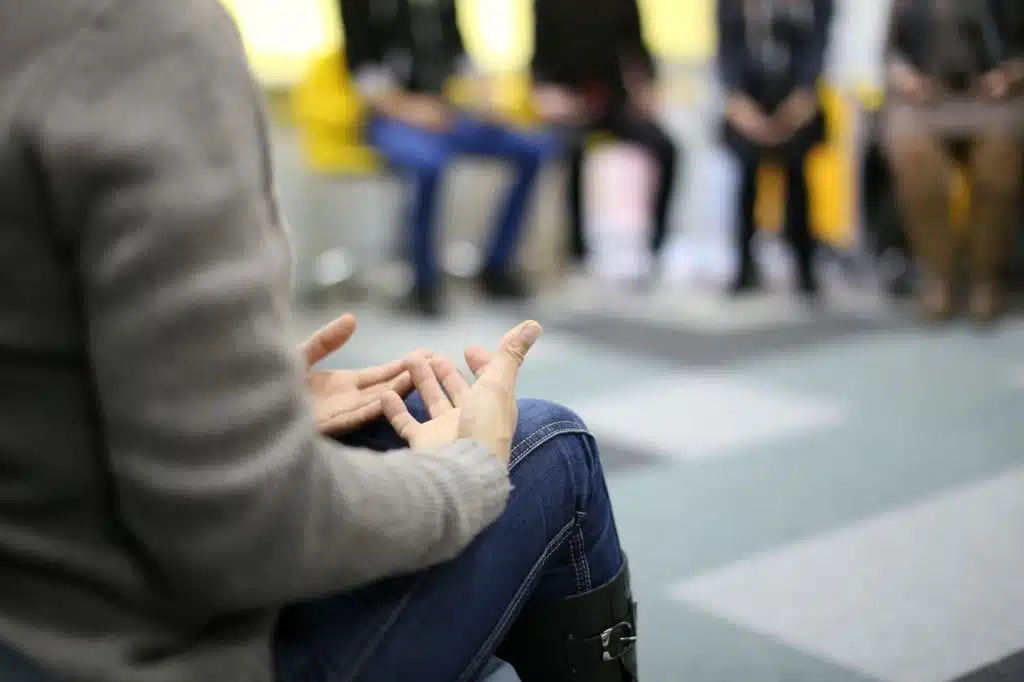 6. Both Individual and Group Therapy
Depression treatment can involve both individual and group therapy sessions. Both have benefits, and a quality depressed teens treatment program will utilize both options. When asking about these, parents should learn how often the child will receive therapy and who will conduct it as they progress through the program, and how the facility will keep the parent informed about the treatment.
7. Clean, Sanitary, and Welcoming Property
While therapy and educational curriculum are both vital, so is the quality of the location. You want to know that your child will be comfortable and remain physically healthy while in the program. If possible, ask for a tour of the property to see if it is warm, inviting, and clean. Tour the living areas, bedrooms, and academic or therapy areas, if you can. Observe how the staff interacts with the teenagers living in the facility to get a feel for the type of depression treatment your child will receive.
8. Plan for Communication with Parents
When you entrust your at-risk youth to a residential treatment program, you will want the peace of mind that comes from regular updates about your child's progress. Ask about when your child's depression will be assessed and re-assessed, and make sure that you are going to receive progress reports and updates.
9. Proper Supervision
Teenage depression is a serious mental illness that puts a child at higher risk for self-harming behavior. As such, you want a treatment center that is well-supervised and has adequate security to protect children from self-harming behaviors.
10. Successful Graduates
The complex treatment for teenage depression can make it feel like an overwhelming hurdle, but hope is available. At-risk youth can get well with proper therapy. A high-quality depressed teens program will have successful graduates they can point to that show the quality of their work. While privacy rights may make it difficult to get specific names, look for testimonials and statistics that show the treatment center has helped a large number of kids move past their depression to start thriving.
Get Help in Finding the Right Depression Treatment Program
Depression is on the rise in light of the pandemic and all that 2020 and 2021 have brought to today's youth. Depression will not go away without help. If your teen is struggling or if the depression is contributing to suicidal thoughts and self-harming tendencies, you need help.
Reach out today to discuss your child's needs and options for treatment with a caring family advocate, and consider residential treatment if depression is changing the quality of your child's life. 
In finding a quality residential treatment center for your teen suffering from depression, At Risk Youth Programs is here to guide you. Our family advocates can help assist you if you have further questions. Contact us here.