The Pros and Cons of Teen Inpatient Residential Treatment
Inpatient residential treatment for at-risk youth offers a more intensive form of treatment when a teen is in crisis. These residential programs involve pulling the teen from their home environment and immersing them in an around-the-clock therapeutic atmosphere. Therefore, the outcomes can be profound. Nevertheless, there are a few pros and cons to consider as you try to make the best decision for your struggling teen. Below is a comprehensive look at the pros and cons of inpatient treatment centers for at-risk youth.  
Pros of Inpatient Residential Treatment for Youth
Treatment in a residential program may be considered the last resort by concerned parents and caregivers. However, sometimes, extreme circumstances require more intensive forms of care, and teenage inpatient treatment offers a host of advantages. 
These are the benefits of an inpatient residential treatment program for teens:
Around-the-Clock Supervision  
Whether a teen is dealing with substance abuse, aggressive tendencies, or other things that put their lives at risk, 24/7 supervision is critical for their safety. One of the biggest perks of inpatient residential treatment is the fact that around-the-clock supervision is an automatic component. Not only will the inpatient treatment center be secure and safe, the teen will have access to whatever support they need at any time.
Social Support
Even though treatment and therapy routes can vary, some level of social support is usually a component of inpatient treatment. At-risk youth can benefit from walking the journey through making changes with peers. Social aspects of therapy are beneficial; teens can learn from one another, encourage one another, and celebrate triumphs and milestones. Some teens also struggle with developing healthy social skills, such as making friends or developing a sense of empathy for others. Programs like group therapy and peer-to-peer activities can help foster meaningful social skills and build lifelong friendships.
Immersion in a New Environment
As difficult as it can be to acknowledge, sometimes, the environment meant to nurture, educate, and raise a child brings along stressors, triggers, and temptations. When an at-risk youth is placed in inpatient treatment, they are immersed in a totally new environment. This means they are isolated from those stressors, triggers, and temptations in their home environment, which can be more conductive to recovery. In a sense, the teen gets a fresh start with a new opportunity to grow, learn, and work on their issues.
Easier Road to Proper Diagnoses
Research indicates that nearly half of all adolescents struggle with a mental health disorder at some point in life. Unfortunately, these issues often go undiagnosed. So, what looks like misbehavior, acting out, or other problems may have a more concerning root cause. Inpatient treatment for teens makes it easier for professionals to monitor for mental health concerns, obtain the proper diagnosis, and ensure the right route of treatment is chosen. Likewise, teens in residential treatment get better access to care when co-occurring issues are present, such as problems with substance abuse and depression.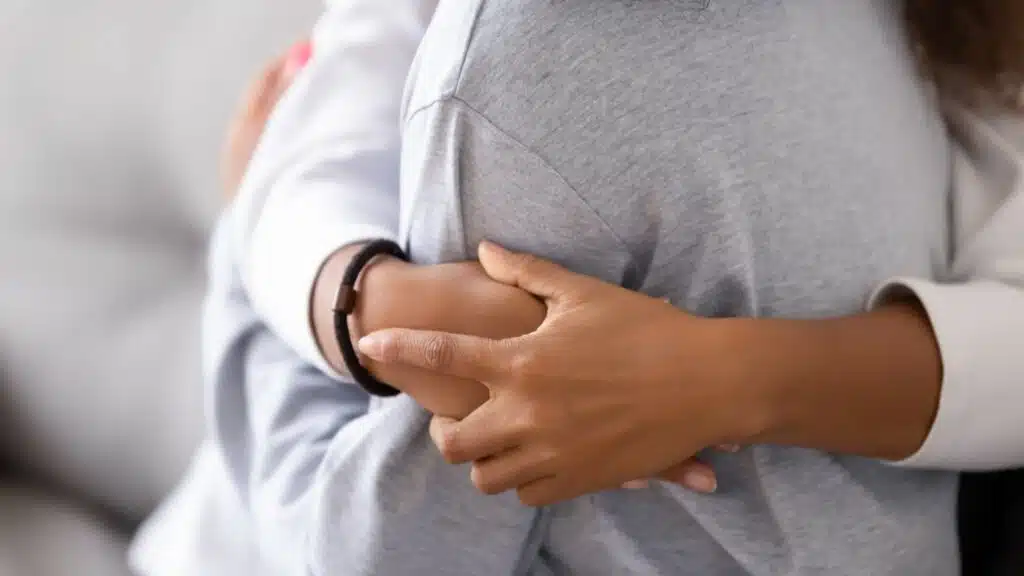 Cons of Inpatient Residential Treatment
Without question, inpatient treatment for teens can be valuable. In some cases, opting for residential treatment is the safest and most effective choice. Nevertheless, a few challenges can get in the way for some families. Know how these can hinder getting residential treatment for your child.
Costs
One of the biggest downfalls of inpatient residential treatment is the level of expense that can be involved. Depending on the program, costs can be several thousand dollars per month. Unfortunately, insurance companies will usually only cover specific types of programs, such as those centered around addiction treatment. Even then, only a portion of the costs may be covered.
Even though the costs of residential treatment can be a challenge, there may be a few options available to consider. First, don't give up on your insurance company with the initial denial. It is not uncommon for insurance to deny coverage initially but later agree to coverage with a bit of persistence. Some treatment centers also offer flexible payment arrangements, and you may be able to find financing to cover treatment.
Follow-up Care May Be Necessary
Inpatient treatment for teens may not be the end-all solution for the situation. Even though the intensive level of care can make a huge difference in the life of an at-risk teen, aftercare is still necessary for some. When it is time for the teen to leave the residential program, it is critical to have aftercare plans in place. This may mean looking into things like day treatment, therapy, and other forms of outpatient care.
Separation from Family
While pulling the at-risk youth from their usual environment can be beneficial on a lot of levels, many parents do struggle with leaving their teens in the care of others. Further, the separation from family and home life can be disconcerting for some teens. Nevertheless, when a teen is in a severe situation that warrants residential treatment, don't allow the fear of separation to get in the way of necessary intervention.
It is important to remember you can still maintain contact and will likely get periodic visits, and the end result can be well worth the small sacrifice.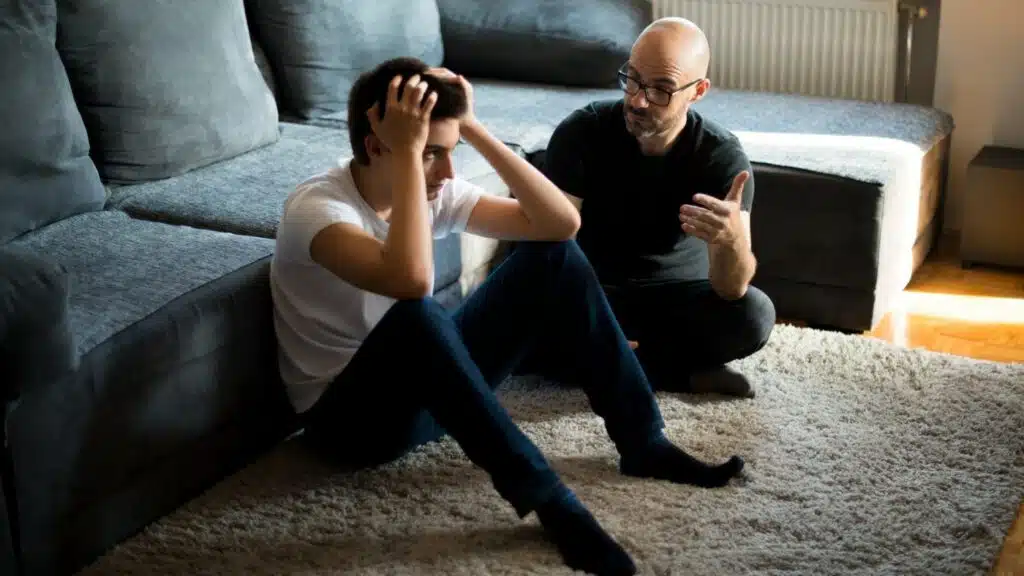 Reasons to Seek Teenage Inpatient Treatment
How do you know a teen needs inpatient residential treatment? The decision can be overwhelming, but certain situations may point to residential options being the most viable, such as:
Issues with extreme behavior, such as sexual deviance, crime, or aggression
Signs of a severe mental health disorder not responding to typical treatment
Issues with substance abuse
Suicidal ideation or tendencies or instances of self-harm
An inability to keep the adolescent safe in their usual environment 
Find Out More about Inpatient Treatment for Teens
Coming to the conclusion that an at-risk adolescent needs inpatient residential treatment is not always easy. It is always a good idea to weigh the pros and cons of residential treatment centers.
Take the time to get familiar with the different options, and take advantage of free consultations to gain more insight. To get more information from an experienced professional, reach out to  At Risk Youth Programs for help.