How to Pay for Residential Treatment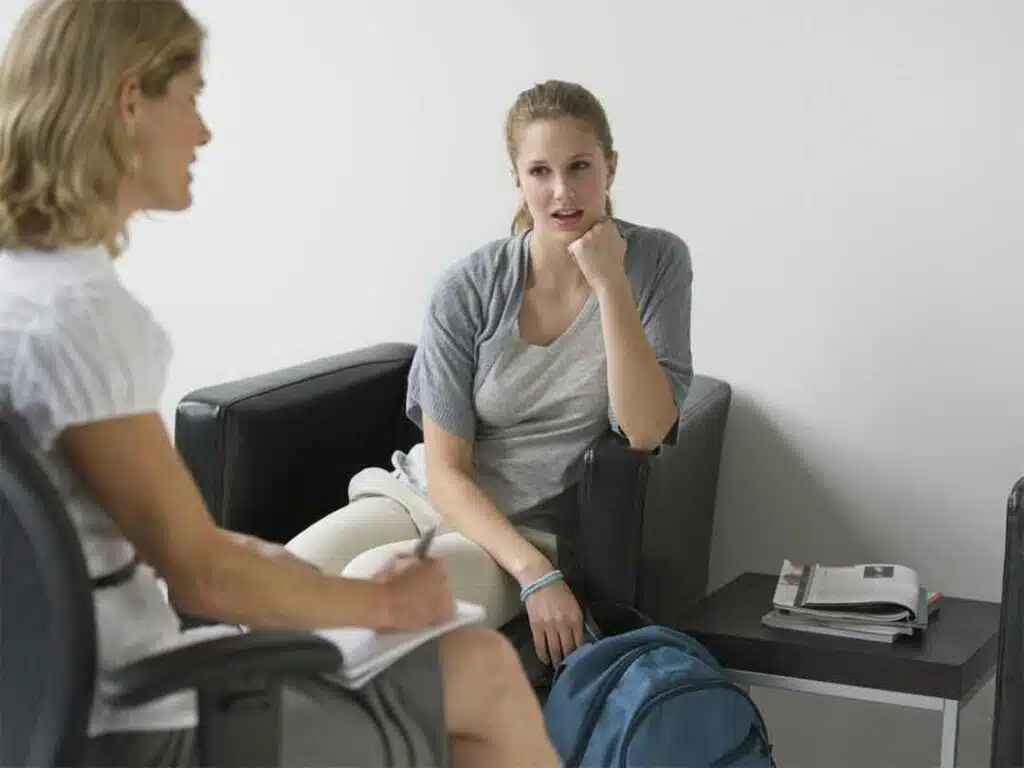 Paying for residential treatment for your child can be a stressful event on top of what is already taking place. However, you should never have to pass up getting such treatment for your child due to not having enough money to cover the cost. Learning about options can point you in the right direction for removing such a barrier.


How Much Does Residential Mental Health Treatment Cost?
Residential treatment for teens is not inexpensive. The cost varies depending on the time spent in treatment, from several weeks to many months.
When you consider your child getting food and shelter, the day-to-day costs are likely what you expect. The higher costs are the clinical and psychiatric treatments and special therapies.
The good news is that there are several options you can consider. The first step is to consult the mental health residential centers you are considering. Discuss payment terms and insurance coverage; they usually know of other programs that offer assistance in covering some of the cost.
The answers provided by the treatment facility may significantly affect how you choose one institution over another. Remember that negotiation is alive and well, regardless of your chosen payment method.
How to pay for residential mental health treatment for my teen? 
If you are in the fortunate position of being able to pay the entire fee without needing a loan, ask about a discount for cash. Such a payment is to the advantage of the treatment center, and the least they can do is reward you for your offer.
There are often payment options available in-house at a particular treatment facility. Contact them directly and ask to talk to someone in charge of that end of things. Remember that the better the program is, the more expensive it may be. T
Comparing prices and types of adolescent treatment programs can help you to see where you can get the best overall value. Please don't assume that they are all going to operate the same. Every program is unique, and there are no industry pricing standards. 
Many people need insurance or have federal or state-funded insurance services. If you are in that position, consider a program that offers a sliding scale. You may find these in your community; some are outpatient services, some offer residential services for a short time, and others often have long wait lists. Explore methods through social services or your child's school, as they may have programs you qualify for.
Does Insurance Cover Residential Treatment?
Contact your insurance company directly. Let them know your child's needs and determine how much they will cover. They may cover a significant portion, including all medical or clinical services, therapy, medication, and inpatient treatment. Most insurance companies offer some coverage for mental health services.
Once you know what they will pay for, then you have a better idea of what you need to come up with on your own. If the insurance company initially tells you no, don't give up. In many instances, they will deny such requests initially. Ask for specifics about why they won't cover treatment. If necessary, ask to talk to a supervisor.
Be polite but persistent in getting the coverage you need to help pay for such costs. The treatment facility or program often has an advocate that will work with your insurance company. If you are having problems with your insurance company, then you should have the facility where your child will attend and will talk to them on your behalf as well.
The good news is that more insurance companies are covering residential treatment programs. In the past, they were limited to only outpatient care programs.
Medicaid
If you are eligible for Medicaid, your teen may be covered for mental health services. Medicaid offers coverage for a wide range of mental health treatments, including therapy and medication.
Exploring Alternative Payment Options to Help Cover the Cost of Teen Residential Treatment
Payment Plans
Be honest with the residential treatment facility about what you can afford. They may have some grant funds that can be used to reduce the cost for your child to attend. They can also try to work out payment arrangements. If you can pay a set amount each month, it may fit easier into your budget than having to come up with it all at once. If you can get the funds to pay it in full, then do so. Some residential treatment facilities will offer a discount if you can do so.
Financing
Some mental health treatment centers offer financing options like low-interest loans or credit lines to help you pay for treatment. You can check with the treatment center you are considering to see if they offer to finance.
Personal Loan
If you need to come up with a sizable amount of money for your child to get treatment, consider a personal loan. If you have decent credit, you can get one for several thousand dollars with a low-interest rate. It can be more problematic if you have poor credit to obtain such funds in this manner.
A personal loan from a friend or family member may be possible. If they have the funds, they may lend them to you without interest or with a lower interest rate than a financial institution. Sometimes they will even offer to pay a portion of the treatment to help your child and your household out.
Talk to your employer if you have been there for a while. Many will extend a loan to you and then take payments out of your paychecks. It is an option that many people overlook. Yet it can work very well for you to afford residential treatment for your child.
Credit Cards
We all know that credit cards should only be used for emergencies. The amount of interest that accumulates month after month adds up fast. Still, if this is the only means you must pay for your child's residential treatment, it could be worth looking into. Try to use a credit card with the lowest possible interest rate.
Other Creative Solutions for Funding Your Teen's Mental Health Residential Treatment
Grants or Scholarships
Some non-profit organizations offer grants or scholarships to help families pay for mental health treatment. You can research and apply for these opportunities to see if they can help cover your teen's treatment cost.
Crowdfunding
You can create a fundraising campaign on a You can create a fundraising campaign on a crowdfunding platform like GoFundMe or Kickstarter to raise money for your teen's treatment. You can share the campaign on social media and with family and friends to help spread the word.
Charitable Organizations
Many charitable organizations provide financial assistance to families who need help paying for mental health treatment. You can search for these organizations online or ask for recommendations from your teen's healthcare provider.
Borrow from your 401k or Savings
While you want to avoid dipping into your 401k or savings for everything that comes up, paying your child's residential treatment cost is something to consider. This method is worth pursuing because you won't have to take money out of the family budget or pay large sums of interest. Make a plan for repaying those funds to such accounts as soon as possible.
Borrow from a 529 plan
Many families have savings plans designed to help pay for their child's future college education. Withdrawals from these plans are tax-free for tuition and room and board. Some may pay for mental health treatment that is medically necessary, mainly when provided in combination with a qualified education expense like a boarding school. Consult your financial advisor or tax attorney to understand the possibilities and tax implications.
It's important to remember that the cost of mental health treatment can vary widely depending on the type of treatment, the location, and other factors. It's best to research your options and discuss your financial situation with treatment providers to determine the best payment plan for you and your family.
Here are additional resources you might be interested in:
The Best Adolescent Residential Treatment Centers for Your At Risk Youth
Do Residential Treatment Centers Work?
Questions and Answers about Residential Treatment Programs for Teens