Do Residential Treatment Centers Work?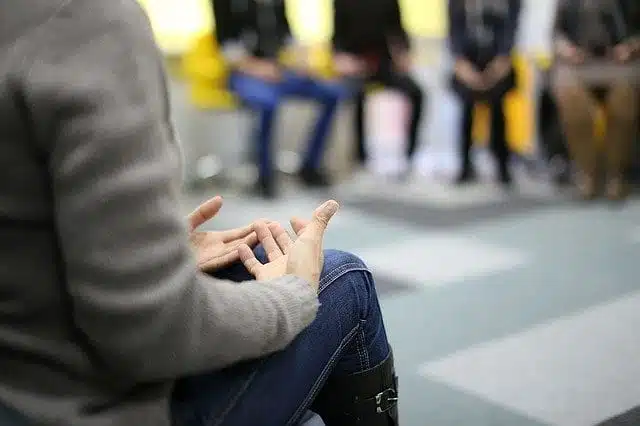 Residential treatment centers often require a child to be there on site for at least 30 days. To be the most effective though they often encourage 90 days. That is quite a bit of time to be away from home but if the payoff is there then it is worth it. The controversy over whether residential treatment centers work or not continues to be out there.
What do most Facilities Offer?
Today you will find that the programs have come a long way. They have taken on a holistic approach so that many areas are covered. This includes group and individual counseling, education, behavior modification, and getting to the core of what the overall problems are for each child they have in the facility.
Well trained and qualified staff are in charge of helping kids in such programs to make progress. There are levels of rewards that they can achieve as the move to higher levels within the program. There is also a system in place to remove privileges as needed. The overall structure of such a program helps these kids to make positive changes in their lives.
Explore the Program before Enrolling your Child
Not all residential treatment centers have this type of winning approach in place though. If any of these essential components are missing then it can make it much harder to see success as a result of the program. Parents need to really take the time to explore what a residential treatment center offers. That way they can feel the investment of their money and the time for their child to be there is worth it in the end.
Social Environment
Socialization is a very important part of a successful residential treatment center operation. This doesn't mean your child is there having the same type of fun that they would at summer camp or anything though. Through carefully planned lessons and activities though they can develop bonds with their counselors, instructors, and peers.

Residential Treatment can be Better than Outpatient
Statistics show that residential treatment programs are more effective than those that operate on an outpatient level. Removing the child from outside influences is often a great way to start making positive changes for them. It can also give parents some time to regroup and to deal with their own emotions. When a child has problems that require them to get treatment, it affects the entire family on several levels.
What makes them Work?
All of these elements come together and take shape over the course of time while a child is at a residential treatment center. They entire curriculum offers structure that a child can change and grow within. The treatment is a part of their routine all day long – from the moment they get up until lights out.
Regardless of the destructiveness that your child has been involved with before, it is time for a new beginning. The transformation that emerges when they are done with the program can be amazing. Of course you have to keep in mind that what they will benefit from depends on their outlook with it. Some children respond well to the treatment and work hard to make changes.
Others though will fight it tooth and nail for a long part of the process. This is why there shouldn't be a set length of time for them to stay at the facility. Your commitment should be for them to stay until they successfully complete the program. Even the most difficult children though can begin to see the value of a well structured residential treatment center program.
Transition
A quality facility won't just allow you to drop off your child and then to pick them up when it is deemed treatment is over either. Instead, they will work with that child and the rest of the family for the transition out of the home and then back in again. The goal is to make it possible for everyone to be on the same page when your child goes to the facility.
Make sure you are willing to accept the rules regarding phone calls, letters, and visitation. Go the distance and allow your child to complete the program. You won't be doing them any favors by checking them out early. Family counseling may be necessary in order for you to fully be able to be ready for the transition when your child is returning.
Here are additional resources you might be interested in:
What to Expect from Residential Treatment Centers