What Happens to At-Risk Youths Caught up in the Juvenile Court System?
Established over a century ago, the U.S. the juvenile justice court system underwent dramatic changes in the 1960s when the Supreme Court formalized the system. In addition to introducing the right to counsel and other due process protections for youths, SCOTUS made formal hearings mandatory for youths facing transfer to an adult court or long-term prison sentences.
During the 1980s, widespread public sentiment about the "leniency" of the juvenile justice system forced states to pass more punitive laws involving mandatory sentences and immediate transfer to adult court for certain crimes. Between 1995 and 2000, increasing numbers of youths in the criminal justice system were being institutionally confined for minor offenses like vandalism, disorderly conduct, and curfew violations, and being in possession of illegal drugs. In fact, juvenile correctional facilities were overcrowded, understaffed, and rife with drug abuse and violence. Educational and life skills training, therapeutic residential programs for at-risk youth were practically nonexistent.
According to the American Civil Liberties Union (ACLU), policymakers are trying to reform the juvenile justice system by realizing that at-risk teens struggling with behavior problems must be provided with rehabilitation and mental health treatment programs individualized to meet each youth's own needs.
Some states are now offering community alternatives to incarceration, such as residential treatment programs for at-risk youth. Unfortunately, too many teens today find themselves trapped in a juvenile court system that is poorly run, dangerously structured, and harmful to young persons health and well-being.
What Happens to At-Risk Youths Committed to Detention Centers?
Study after study has found that detaining at-risk youths in juvenile detention centers, jails or placing them in boot camps actually makes them more likely to re-offend once released. Crowding juveniles together in cramped facilities not only increases aberrant behavior but also aggravates existing mental health problems. Adolescents in detention centers and boot camps have easy access to contraband (drugs, alcohol, weapons) due to understaffing.
The juvenile justice system also reinforces a struggling teens's misguided attitudes and beliefs. In many cases, youths released from detention centers are back at the same detention center within one year for committing similar offenses.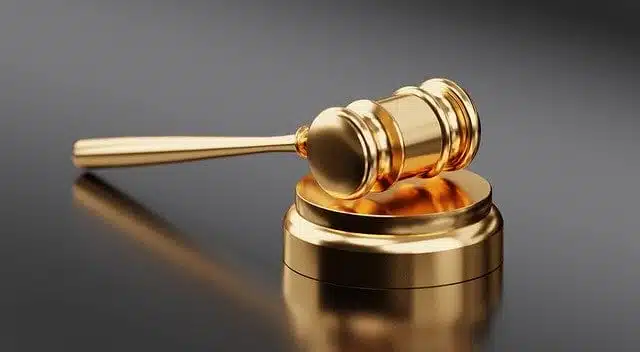 Perhaps the main problem with the juvenile justice system is the fact that too many teenagers are detained for behavioral issues, not criminal activity. Unexplainably, juvenile court judges have always been given wide discretion for assigning out punishment to young offenders.
For example, if a teenager is arrested for vandalism and it is the teen's first offense, the judge will likely give the teen probation. However, terms of probation are often strict and do not take into consideration possible undiagnosed mental health or personality disorder problems in youths. Teens on probation who disobey their parents, refuse to do chores, or act out at school could easily find themselves thrust back into the juvenile court system for non-criminal acts.
Juvenile jails and detention centers have disturbing rates of sexual abuse. The U.S. Department of Justice reports that in 2018, at least seven out of every 100 youths detained in juvenile facilities were sexually victimized, mostly by staff members. Only one out of 100 youths reported being sexually victimized by another youth at the facility.
A common form of punishment in juvenile detention centers is solitary confinement. Putting children in solitary confinement causes long-term psychological and physical effects such as major depression, anxiety, post-traumatic stress disorder, and substance abuse. In fact, youths in solitary confinement are nearly 20 times more likely to attempt suicide than youths in the general population. Although President Obama banned the practice of solitary confinement in the federal juvenile system, many local and state detention centers still use solitary confinement as a primary form of punishment.
What Can Parents Do to Help At-Risk Youth?
The most effective action parents can take to help and nurture a troubled child is to remove them immediately from the juvenile justice system and place them in educational boarding school programs. Therapeutic boarding schools, residential treatment and Christian-based centers for at-risk youth are not detention centers run by untrained guards and overwhelmed, inexperienced staff members. Nor do they keep troubled youths locked in cells or isolation rooms with little or no access to the caring, empathetic help they should receive from licensed counselors and psychologists.
Where to Find the Best At-Risk Programs for Youth
Extreme teen behavior problems should not be treated as criminal behavior. Call us today for immediate assistance with finding a residential treatment center for your child. Help for you and your teen is just a phone call away.