Finding the Right Affordable Boarding Schools for Teens with ADHD
The adolescent or teenage years can be tough for some teens but even more difficult for both parents and the teen if they are experiencing ADHD. Attention Deficit Hyperactivity Disorder is not at all a simple disorder to treat, it is really important for parents to be knowledgeable about their teen's condition and how to help them overcome their ADHD symptoms.
Before finding an affordable boarding school for you child, it is best to know the right kind of school fit to handle a teen with ADHD.
How to choose the right school for your teen with ADHD
When parents are looking for an ADHD school, they have several factors to consider. There are day schools, with programs similar to a regular school. There are strict, military style schools that attempt to dissuade distracting behavior by scaring kids into submission and then there are therapeutic boarding schools that work with the child's natural tendencies to help them make better decisions. It's important that parents decide what their goals are for their child's future, before deciding which kind of ADHD school to use. There are benefits to each type of school.
ADHD day school – is usually located close to home, and allows for parental supervision in the mornings before school and in the evenings after school. A day school may work for the family who seems to manage the symptoms and emotional ups and downs of ADD and ADHD without much effort. It can also fit for teens who have figured out how to control themselves during the daytime, and allow themselves to be confined during school hours. These are teens who can make friends and manage their days on their own, and maintain healthy relationships with peers and siblings.

Day schools may work best with kids who have mastered the management of all areas of life, with the exception of the standard classroom.
Military style school – works well for the ADD student who responds favorably to authoritarian leadership. Some teens and kids with ADD and ADHD thrive in an environment that other people would find frightening. They like the orderliness and predictability of a regimented lifestyle.

Others, however, tend to act out later, playing the authoritative role in social situations, which can lead to unhappy social situations, including arguments with siblings and other family members. Military schools successfully break the will of even the most disobedient kids, and teach them that their role in life is to follow the leader, which is a skill that can lend itself well for employment and other forms of servitude.

Alternative boarding schools – focuses on behavioral therapy and usually has round the clock counselors and an organized, predictable schedule. This keeps a child's defensive emotional outbursts to the minimum while working constantly to help empower teens to make healthy decisions every step of the way.

Students and counselors are able to work very closely to reach social and personal goals. As goals are reached, academically and socially, their confidence grows and parents are able to see their children returning with new maturity and inner strength.
Which is the right boarding school?
Military schools, day schools and alternative boarding schools have special features and characteristics that appeal to different families.
In cases where the behavior of the teen may deem them at risk and need more supervision, a different option may be explored like residential treatment centers.
Related: Residential Treatment Centers for Youth Behavioral Problems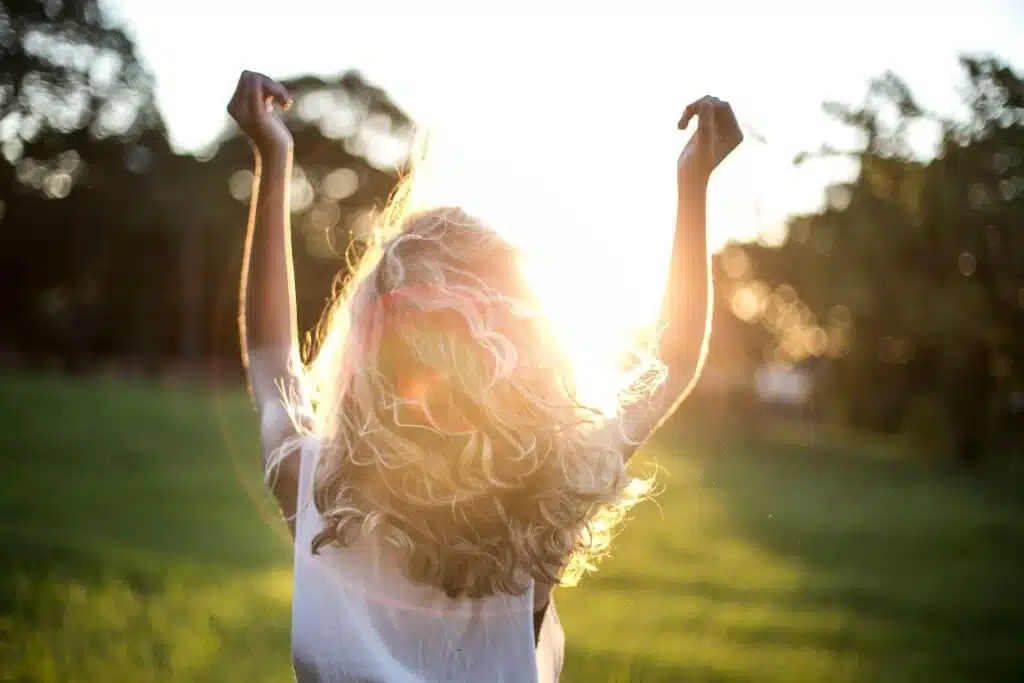 Regardless of which type of school you choose for your ADD or ADHD child, be on the lookout for educational and psychological theories that resonate with what you're able to reinforce at home. Through these specialized boarding schools, teens with learning or school problems, inattention, impulsiveness and hyperactivity problems will be given the assistance to help them cope with the struggles of teenage life. So how do you know which will work best for your teen?
What to expect in ADHD boarding schools?
Counseling, diet and medication are three of the popular options for ADHD treatment. If these options do not work, parents can count on ADHD teen boarding schools who can provide specialized assistance for their teens with ADHD.
Look for home support systems that allow the siblings and parents to participate in the new ideas and thoughts that the student has learned. Which raises the question, what is the best approach for your child's long-term future?
But before considering a boarding school for your ADHD teens, parents should know what to expect from these types of boarding schools to ensure that their needs are met:
Structure – The importance of a structured environment with a regular routine being enforced is something that ADHD teens need. ADHD boarding schools will teach teens the life skills that they need to become independent in the future. The demands of entering the college years will be much tougher and boarding schools can be an ideal venue to help your ADHD teens with this transition.
Therapy – ADHD boarding schools often provide therapy for ADHD students because these kids usually have different needs. The individual and group therapies will help ADHD teens in coping with the symptoms that they are experiencing. Some of these boarding schools even offers aftercare programs to provide the ADHD students with further assistance.
Support – The supportive environment that boarding schools provide will let ADHD teens avoid the possibilities of exposing themselves to criticism, be ridiculed, be misunderstood or labeled as "slow", "stupid" or "lazy". Teachers will be able to give your teens individualized attention since boarding schools usually has a small ratio of students to teachers. This will give ADHD teens the opportunity to learn more about themselves and their capabilities.
Physical activities – Based on studies, medical experts like Dr. John J. Ratey believes that regular exercise or an adequate amount of physical activities can improve ADHD symptoms in both children and adults. This will keep ADHD teens focused, learn more and be able to give better choices. Through the given physical activities, boarding schools will provide ADHD teens the opportunity to release the suppressed energy which will make them more calm throughout the whole day.
Expenses – Although majority of ADHD boarding schools are not at all inexpensive for some families with ADHD kids, it does make a good investment on their kid's part. The lifelong benefits of what a specialized boarding school will provide to teens with ADHD are countless and definitely life changing. Many of these boarding schools also provide financial assistance and scholarships to parents with ADHD teens who may need it. The grants offered are already a great opportunity to further lead ADHD teens on the path to independence and success.
Now that you know what to look for in ADHD boarding schools, there should be a lot of choices. How do you gather information about these schools?
How to find ADHD boarding school choices for your teen
After researching ADHD schools, many parents come to realize that a boarding school might be the best option for helping their child. Some kids simply thrive best in a holistic environment. How do you go about researching different boarding schools, though? Where do you go for boarding school information?
There are plenty of resources for boarding school information, and many parents find it easy to narrow the decision down to a few choices before they even pick up the phone.
Organize your research. The first thing to do is keep a notepad handy and write down the names of every school you come across. If you want to be efficient, you can add their names to the first column on an excel spreadsheet so that you can sort them alphabetically, and later, eliminate the ones that aren't an option. You can find a list of affordable ADHD boarding schools below.
Know what your child needs. In order to find the right ADHD boarding school for you child, make sure you understand what kind of school they need. Read everything you can about the differences between different programs and learn about which features you should be looking for based upon your child's personal characteristics. A child who requires a lot of time spent reading silently will be well-suited to the school that has a 10,000 square foot library.

Children who require fresh air and need to expel a lot of energy in order to pay attention in classes will need a school that offers plenty of outdoor exposure and opportunities to enjoy the natural world.

Double-check the information. Check out the resources available on the websites of some of the schools. You might be pleasantly surprised to see admissions quizzes that help counselors set up an initial assessment plan before they even meet you or your child.
Narrow down choices. Continue eliminating schools that aren't right for your situation. When you've narrowed the list down to less than 5 schools, it may be time to personally contact them through call or email to assess what programs they can offer for your child.
Involve your teen in the decision-making. If your child is open to it, and if the school agrees that your child should be part of the decision (some kids with extreme behavior issues are not open to the idea of boarding school and need to be handled with care) then sit down and look through pictures and read brochures together.

Some children look upon boarding school as a grand adventure. Others feel upset in the beginning; afraid of the unknown. By the end of the year, they're all upset to be leaving. Talk to one of our consultants to know how to best approach this.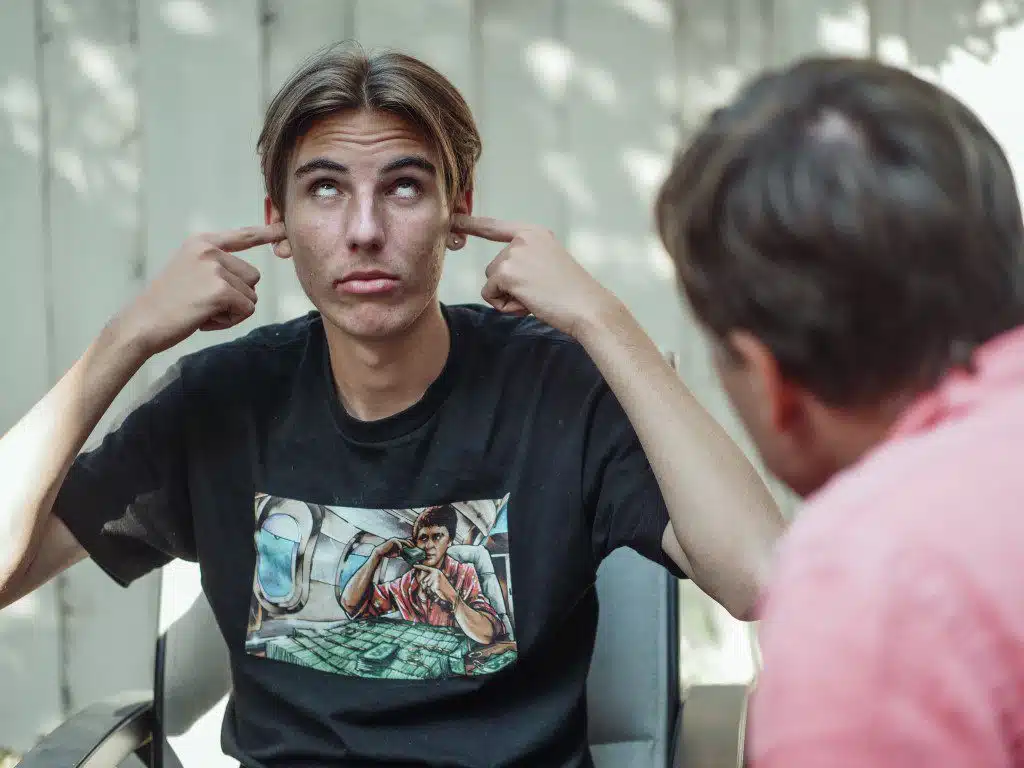 List of Affordable ADHD Boarding Schools for your Teen
ADHD Boarding schools are really more affordable than you might think. See this summary of information based on available data for your own reference:
|   ADHD Boarding School Name     |   Location   |   School Type   |   Grades Offered   |   Approx. Annual Boarding Tuition ($)   |   Offers Financial Aid / Scholarships?   |
| --- | --- | --- | --- | --- | --- |
|     Massanutten Military Academy     |     Woodstock, VA     |   Coed   |   7 -12, PG*   |   29,100     |   Yes / Yes     |
|   St. Andrew's-Sewanee School   |   Sewanee, TN   | Coed |   9 – 12   |   38,475     |   Yes / Yes     |
|   Blue Ridge School   |   St. George, VA   |   All boys   |   9 – 12   |   38,500     |   Yes / No     |
|   The Webb School   |   Bell Buckle, TN   | Coed |   7 – 12, PG   |   38,500     |   Yes / Yes     |
|   Chatham Hall   |   Chatham, VA   |   All girls   |   9 – 12   |   39,000     |   Yes / Yes     |
|   Hawai'i Preparatory Academy   |   Kamuela, HI   | Coed |   6 – 12, PG   |   39,400     |   Yes / Yes     |
|   Shattuck-St. Mary's School   |   Faribault, MN   | Coed |   6 – 12, PG   |   39,950     |   Yes / Yes     |
|   Philips Academy Andover   |   Andover, MA   | Coed |   9 – 12, PG   |   42,350     |   Yes / No     |
|   The Perkiomen School   |   Pennsburg, PA   | Coed |   6 – 12, PG   |   44,200     |   Yes / Yes     |
|   Westtown School   |   West Chester, PA   | Coed | 9 – 12 |   44,990     |   Yes / No     |
|   The Putney School   |   Putney, VT   | Coed |   9 – 12, PG   |   45,300     |   Yes / No     |
|   Grier School   |   Tyrone, PA   |   All girls   |   7 – 12, PG   |   45,800     |   Yes / Yes     |
|   Chapel Hill-Chauncy Hall   |   Waltham, MA   | Coed |   9 – 12, PG   |   46,000     |   Yes / No     |
|   Choate Rosemary Hall   |   Wallingford, CT   | Coed |   9 – 12, PG   |   46,420     |   Yes / No     |
|   Northfield Mount Hermon School   |   Mount Hermon, MA   | Coed |   9 – 12, PG   |   46,900     |   Yes / No     |
|   St. Mark's School   |   Southborough, MA   | Coed |   9 – 12   |   46,900     |   Yes / No     |
|   Annie Wright School   |   Tacoma, WA   |   All girls   |   9 – 12   |   46,950     |   Yes / Yes     |
|   Proctor Academy   |   Andover, NH   | Coed |   9 – 12, PG   |   46,950     |   Yes / No     |
|   The Ethel Walker School   |   Simsbury, CT   |   All girls   |   9 – 12, PG   |   47,900     |   Yes / No     |
|   The Madeira School   |   McLean, VA   |   All girls   |   9 – 12   |   48,497     |   Yes / No     |
|   Stevenson School   |   Pebble Beach, CA   | Coed |   9 – 12   |   49,100     |   Yes / No     |
|   Purnell School   |   Pottersville, NJ   |   All girls   |   9 – 12   |   50,735     |   Yes / No     |
|   Eagle Hill School   |   Hardwick, MA   | Coed |   8 – 12   |   59,839     |   Yes / No     |
|   Turning Winds   |   Troy, MT  | Coed |   6 – 12   |   Call 800-845-1380    |   No / Yes    |
*PG = Post Graduate
Talking to professionals about ADHD
When you've done as much as you can with the information you can get, arrange to visit the campus and meet some of the staff and other students. If you're looking at a school that won't allow you to do this, look elsewhere. It is important that you know how well your teen will be treated in their boarding school.
Sit down with school administrators and learn of their behavior management philosophies. Bring up specific characteristics of your child's personality so they can get to know him through your eyes. Make sure you're comfortable with the level of respect and professionalism you experience in your teen's chosen ADHD boarding school.
Most of all, ask yourself "Could my child succeed and happy here?" because in the end, that will be the most important piece of information you need.
A teen with ADHD may find it hard to cope with a standard school structure, so it is best to find alternatives for their situation as soon as possible. It's a good thing that there are consultants you can talk to get better perspective in it.
If you're still on the fence about the kind of boarding school you need for your teen, At Risk Youth Programs can guide you with the proper steps to take. Contact us today!